My sophomore year in blogging was an interesting one. At the tail end of last year, I ran into a wall that took me a fair while to climb over. I kept reading, albeit at a slower pace, but I struggled to piece together reviews for the books I read and my blog stagnated. Interning at Tor in New York City over the summer was a hell of a lot of fun, but I assumed it would leave me always in the mood to blog. Naturally, it didn't, and in fact it left me with even less desire to write posts. Come winter, I was in my last semester of school and working on my 40-page not-thesis on the Templars which left me rarely in the mood to write more. With school done, I hope to get back into blogging, but only time will tell.
Something awesome happened a few weeks ago as well: a quote from my review of David Hair's Mage's Blood was printed on the back cover of the hardcover edition of the third book in the series, Unholy War.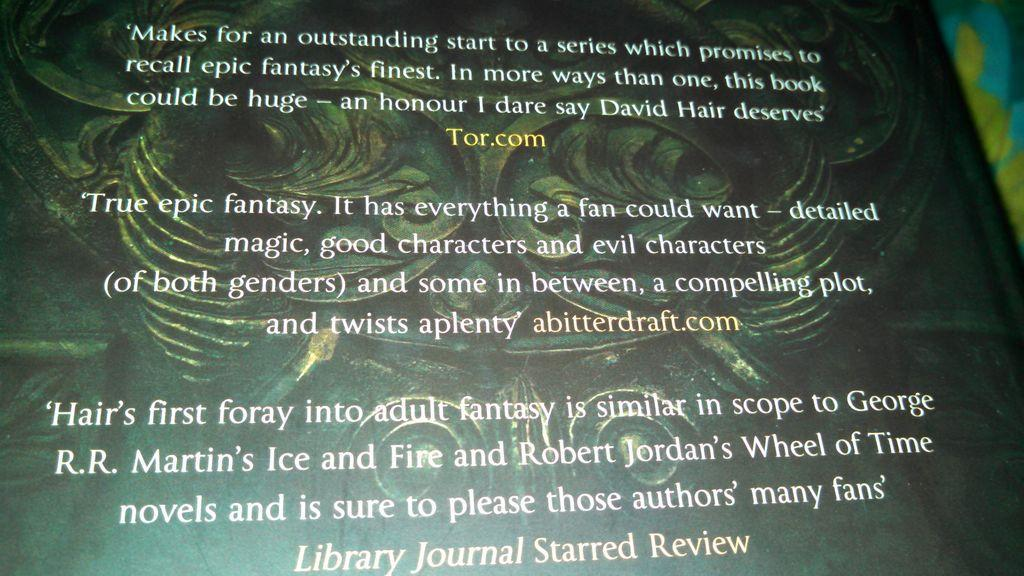 Something I never expected and I'm very grateful that someone at Jo Fletcher enjoyed the review enough to print it!
I didn't read enough variety or enough in number to have top-10 lists per genre and I sure as hell can't pick one out of each genre and name it best, so I give you my favorite five (fave five, anyone?) reads of the year (in no particular order). Scratch that, we're going with six (note: these are ones I read this year, not ones specifically released this year):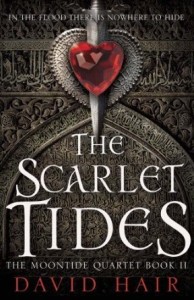 David Hair's The Scarlet Tides is the second in his Moontide Quartet, and it suffers from none of the middle-book-blues. Coming in at around 700 pages, I can't think of a single point in the book where I was bored, which is a remarkable feat. It still amazes me that this series has flown so under the radar among genre readers now with the first two released in the US. A massive clash of east and west between religions that explores the consequences of the crusades from both without and within. It came out in the US this year, so it could have gone down below as well. Review.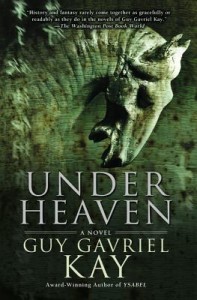 My first foray into Guy Gavriel Kay, Under Heaven proved to be a character study in a way that I hadn't encountered in anything prior. Most novels have characters as part of the story in a way that both aspects are in the foreground throughout. Under Heaven firmly placed Shen Tai and his companions in the fore, with the events sort of happening around the characters and in the background. It was the first novel in a long time that made me stop and think upon finishing it rather than jumping onto Goodreads to begin the what-the-hell-do-I-read-next phase.
I read both Caliban's War and Abaddon's Gate this year, but the former had everything I love in my science fiction. The Expanse is an incredibly engaging and accessible series, and Caliban's War was the most exciting of the first three, with mostly great characters and exhilarating action. I've noticed recently that some people tend to look down their noses at novels described as accessible or people who see the word as insulting or bad, and I really don't get it. Accessibility is one of the most important features in expanding the genre's readership, and those who look down from their high horses in such a way are a blight to the expansion of the genre. Anyway, I digress. I sincerely hope SyFy doesn't fuck up this series.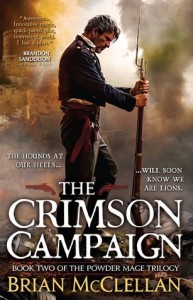 Brian McClellan's Powder Mage trilogy is one of the best new series out there. Flintlock fantasy is growing fast and I couldn't be more happy about it. The Crimson Campaign is the second in the series and McClellan improves upon nearly everything from Promise of Blood. The plot continues at a breakneck pace and gods walk among mortals across a nation sundered by revolution and war. The only real issue I have with the series is Taniel's continual doubting of Pole's ability, which I hope is resolved in The Autumn Republic.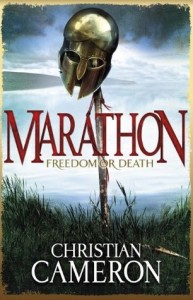 To continue the trend of fantastic second books, Christian Cameron's Marathon was easily the best historical fiction I read this year. The eponymous Battle of Marathon in 490 BC is brought back to life in vivid detail, where the combined Athenian/Plataean army under Miltiades stole a decisive victory from Artaphernes's much larger Persian force. As the histories say, the battle is one of the most pivotal moments in European history as it prevented the Persian Empire from conquering Europe. The Greeks throughout history have shown an affinity for victory in the face of significant odds, and I have a similar affinity for reading about them.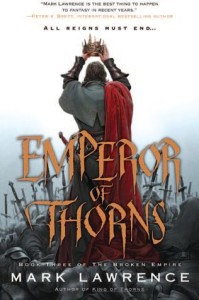 I could have easily put Prince of Fools here, but I found the conclusion of the Broken Empire trilogy to be a much more powerful novel and a stunning finale to an awesome series. Jorg Ancrath has been one of the most divisive and talked-about characters of the past few years, and Mark Lawrence has blogged about it several times over the course of the trilogy's publishing. The biggest takeaway from the blog posts and the most important thing to realize when reading reviews or the books themselves is this: don't attack authors for not writing the exact books you want to read. Not every character has to be a perfect hero or even a perfect anti-hero, and they sure as hell don't always need to do things you approve of. If you love to read about characters who think like you do and end up doing what you want them to do, that's perfectly fine, but understand that those are not the only qualifications for a strong, deep character. Jorg's transformation throughout the three books is equally fascinating and moving in its own way, and the series is one of the best I have ever read. Series review.
I didn't read as many 2014 releases as I'd have liked, but there are two that I'd like to point out as being exceptional: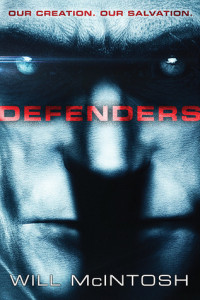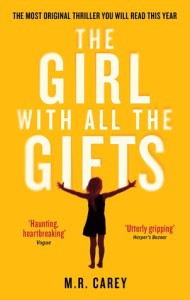 Will McIntosh is an incredibly underrated author and Defenders (review) was a truly amazing novel with deep characters and an interesting plot. If you're looking for a novel of alien invasion and then some, look no further. M.R. Carey's The Girl with All the Gifts was one of the few zombie novels I actually enjoyed, and it was gut-punchingly powerful. The praise it has received is very well founded, as you'd be hard pressed to find a more haunting and evocative thriller.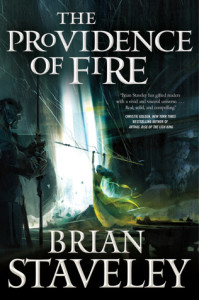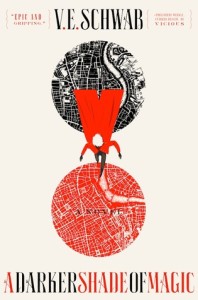 As a sort of sneak preview for the second part of this post which you can expect sometime within the next week, I'd like to point out two books you should really look forward to next year that I can already comment on. The Providence of Fire, the sequel to Brian Staveley's The Emperor's Blades, is an exceptional addition to the Chronicle of the Unhewn Throne, and it's significantly larger than its predecessor. Staveley expands on everything, the world and characters alike, to further prove that middle-book-syndrome does not affect all authors. Valyn, Kaden, and Adare are further fleshed out and they're forced to make huge decisions that have severe consequences. The last quarter of the tome has crosses and double-crosses aplenty, none of which I saw coming.
Victoria Schwab is one of my favorite authors. Vicious was deservedly in many best-of-the-year lists last year, and A Darker Shade of Magic blows an already amazing novel out of the water. Schwab creates a truly imaginative world (parallel worlds, really) of four Londons of very different atmospheres, with awesome protagonists and chilling antagonists, resulting in a novel I can confidently say will be on my best of 2015 list, despite having only read two so far.
Look for full reviews of both closer to their respective publishing dates.
What were your favorites this year?