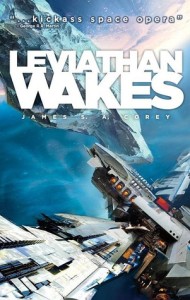 Leviathan Wakes is big. It's Neil Degrasse Tyson's Cosmos big, I think. Several days ago I said that Cosmos was one of the most important things to happen to television in the past decade or more – it provides both younger and older crowds with very accessible science. Remember back when the History and Discovery channels aired stuff that was, you know, actually historical and science-y? Now they're plagued with terrible programming like Pawn Stars and Naked and Afraid. Leviathan Wakes, the first novel in the Expanse series by duo Daniel Abraham and Ty Franck as James S.A. Corey, is one of the most accessible and entertaining science fiction novels I've read to date. I'm not a fan of hard science fiction, and the Expanse series straddles the middle ground between hard and soft perfectly. Leviathan is basically an action movie in book form, and it's fantastically entertaining. As The Wall Street Journal's blurb says, it's "the future the way it was supposed to be."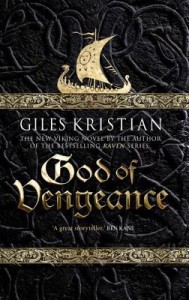 Giles Kristian's God of Vengeance provided one of the single most immersive experiences I've had while reading historical fiction – nearly on the level of Christian Cameron's work.  Kristian channeled his Norse heritage into this Viking romp, and it was filled to the brim with Norwegian words whose meaning I hadn't the slightest clue. Some were easily inferred, while others…not so much. Aside from that, some characters were pretty one-dimensional, and there were entirely too many similes – things along the lines of "he was gone like a fart in the wind" – definitely marred the otherwise very immersive experience.
Gritty historical fiction at its finest aside from a few issues, and Black Floki can safely be added to the realm of badass characters in fiction.
This is hopefully the last mini review set for a while, with full reviews of The Plantagenets by Dan Jones and The Crimson Campaign by Brian McClellan coming up soon.